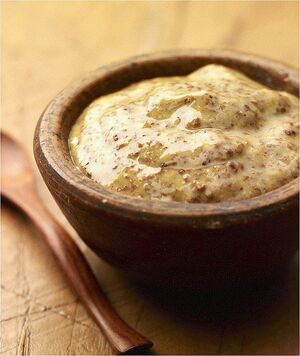 Creole mustard is thought to have originated in Louisiana with the arrival of German immigrants in the mid 1800's. The mustard is made by marinating brown mustard seeds in vinegar and adding horseradish and other spices to give it a spicy, although not too hot, flavor. It is one of the original Zatarain's products, first marketed by Emile Zatarain in the late 1800's.
Ad blocker interference detected!
Wikia is a free-to-use site that makes money from advertising. We have a modified experience for viewers using ad blockers

Wikia is not accessible if you've made further modifications. Remove the custom ad blocker rule(s) and the page will load as expected.