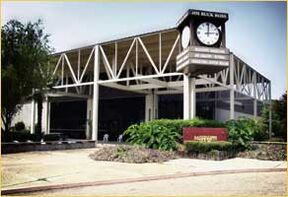 The Mississippi Agriculture and Forestry Museum in Jackson allows visitors to get a close look at the history of southern agriculture through its spacious grounds, interactive exhibits, and numerous artifacts.
It focuses on how the history of the South and Mississippi in particular, was shaped by the farming and harvesting. The museum is designed to take visitors back in time, to an era without supermarkets or industrial scale farms. The Frotenberry-Parkman Farmstead exhibit shows in detail the life of a small time farmer, the Sugarcane Mill shows how sugar was produced, and exhibits showcase many of the various tools that were developed to make life easier, like the seeder and the revolving milk bottle filler.
There is also a period general store on the site that sells old fashioned candy sticks and Mississippi specialties. Programs held throughout the year allow visitors to celebrate holidays and seasons at the museum, in ways that past Mississippians might have enjoyed.