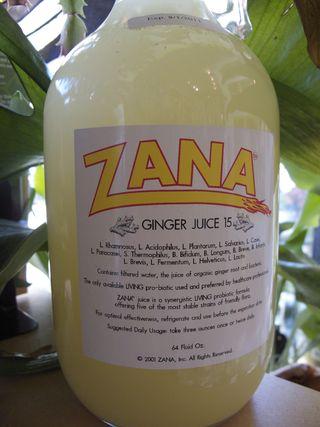 Key to creating that healthy inner ecosystem is promoting your intestinal microflora -- the organisms that help your body defend against disease-causing bacteria, viruses, yeast and other dangerous invaders.
Zana Bio Juice is a synergistic LIVING probiotic formula offering five of the most stable strains of friendly flora
Benefits of using Zana Juice, just 3 oz daily!
Increased energy
Improved digestion
Reduced sugar cravings
More efficient liver cleansing
Get Zana at High Vibe in 32 or 64 oz:
Ad blocker interference detected!
Wikia is a free-to-use site that makes money from advertising. We have a modified experience for viewers using ad blockers

Wikia is not accessible if you've made further modifications. Remove the custom ad blocker rule(s) and the page will load as expected.